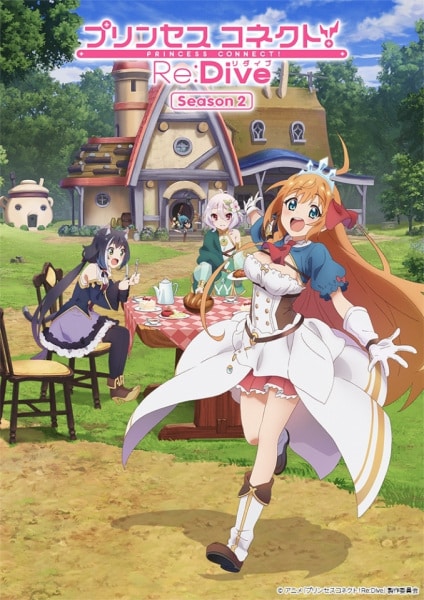 Hey guys! It's that time of the season again. We took a bit of a break for the past few seasons to get some stuff in order, but this season we've got ourselves a show lined up again. This season we will be picking up Princess Connect: ReDive Season 2!
Naturally, you can also expect to see a S1 Blu-ray batch coming up before the end of next week.
We will also try our best to make some progress for the following shows this season:
Fate/Grand Carnival Episode 2 (needs TLC, TS, minor encode fixes)
Joshiraku Vol.6, Blu-ray batch (Needs TSing, QC)
Di Gi Charat DVD Batch (Needs a new encode, TS fixes)
Another secret project I was hoping to finish in December but we didn't finish on time (needs editing, TLC)
FGO Babylonia progress. Just, any progress.
Majo no Tabitabi BDs (needs encoding, QC)
More Yuru Camp 2 progress (needs TL/ED, TS)
As always, no guarantees, but for the foreseeable future these shows are not dropped (and neither is anything else unless we explicitly announce so).
Furthermore, as you may have also heard from our previous post, we will be picking up the Mahoutsukai no Yoru movie once the blu-rays come out! Some of our members are big fans or otherwise very interested in the original game, so being able to fansub the movie is a big delight. Updates will be announced as we gather more information and staff, so keep your eyes peeled!
And finally, we wish all of you a (belated) happy new year! Hopefully this year will be better for all of us!